What is Extracorporeal Shockwave Therapy (ESWT)?
The ESWT procedure involves using a series of sound waves to treat erectile dysfunction, or ED.
The risk of experiencing some aspect of ED increases as men age. According to some studies, men in their 40s have a 40% chance of going through ED. This trend continues with each decade, with men in the 50 age-range having a 50% chance, and so on. Over time the tissues and blood vessels of the penis break down, making it difficult to retain enough blood for a full erection.
ESWT is a Non-Invasive, Surgery-Free, and Drug-Free, ED Treatment
How does ESWT work as an ED treatment?
The effectiveness and impact of ESWT's treatment of erectile dysfunction is still being studied, but many think the impact of the sound waves stimulate natural processes that affect the vascular network and tissues of the penis. Another theory suggests that ESWT assists with the tissue elasticity required for an erection. ESWT specifically targets these areas of the penis that are usually involved in ED. Some men have communicated noticeable improvements after this treatment, which could lead to an improved bedroom experience due to better erections.
There are many different causes to erectile dysfunction, and individuals respond to treatments differently. Some men see results from combining treatments, including pills or injections. Effectiveness and any possible side effects have been reviewed by multiple studies, with mainly positive conclusions. Some achiness, skin reddening, and puffiness are the more likely risks, with a slight chance of burst blood vessels or bruises. Unobserved side effects may be revealed in the Practice of Medicine.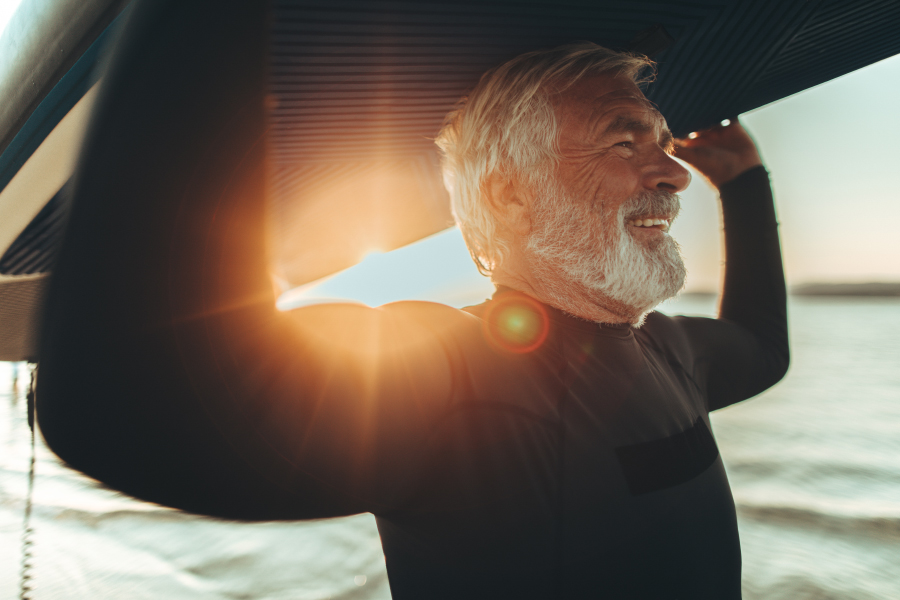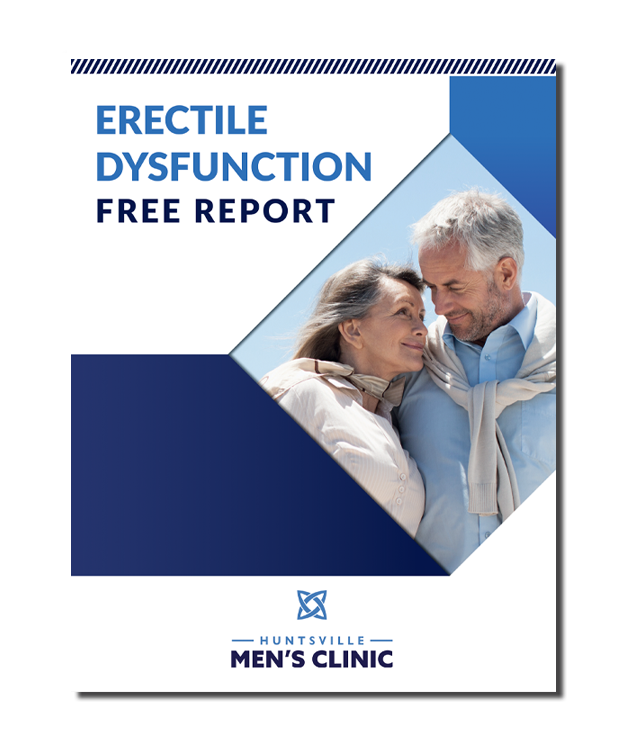 Learn more about erectile dysfunction with our free special report!
Treatment sessions for ESWT usually take close to 30 minutes.
What are the results of ESWT?
A significant amount of research provides positive findings for ESWT treating the effects of erectile dysfunction. These studies use the International Index of Erectile Function (IIEF) Questionnaire scores when evaluating treatment. The IIEF unit of measure is a multifaceted, trusted, and self-reported evaluation used by medical professionals to test treatments for ED. Questionnaires can vary based on the study.
One such report from The Journal of Sexual Medicine found an improved IIEF of 6.4 points among 602 patients during an analysis of 7 randomized controlled trials.
J Sex Med. 2017 Jan;14(1):27-35
What are the benefits of using ESWT?
Not only have many researchers found improved (IIEF) scores following ESWT treatment, the treatments also feature these added benefits:
– no needles
– no surgery
– no medication
Erectile dysfunction can negatively influence a man emotionally and relationally. Luckily, men can utilize a treatment like ESWT to help fight their ED and improve their sex life. Call or go online to set up an appointment with a licensed provider to find out more about ESWT and treating your erectile dysfunction.
There are a lot of testosterone myths out there. Let's clear a few things up…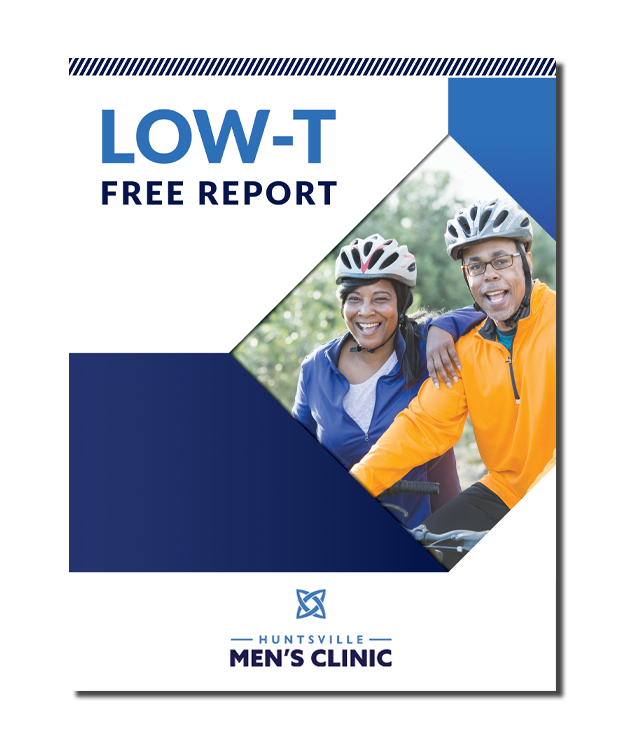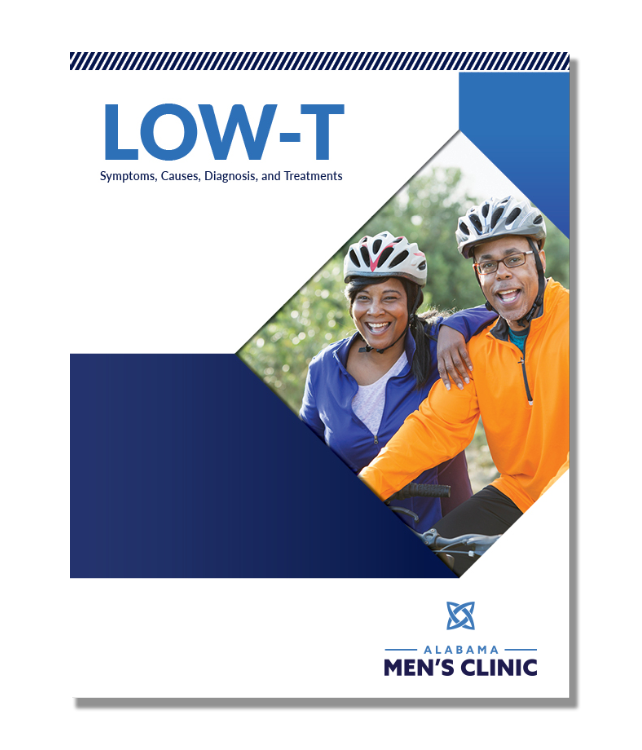 There are a lot of testosterone myths out there. Let's clear a few things up…
Research shows that ESWT increases (IIEF) scores
Frequently Asked Questions
Is ESWT an invasive, surgical treatment?
No, ESWT is a surgery-free, drug-free, non-invasive treatment.
How long are ESWT treatment sessions?
Treatments usually take close to 30 minutes; however, we ask patients to plan on a 45-minute session to allow time for the provider to set up the treatment room and time to speak with you about the treatment.
What kind of results does ESWT provide?
Different studies report ESWT providing not only temporary improvement of IIEFs (erectile dysfunction scores) but some patients have experienced benefits that lasted up to two years. Again, individual results may vary.
Is ESWT safe for me to use?
Thus far, with all the studies that we've reviewed, only minor discomforts like redness or swelling have been reported in some cases. ESWT is considered a safe way to treat erectile dysfunction. Talk to your provider to review all known possible side effects.
Is ESWT a good treatment for me?
ESWT has helped men regain their sex lives. It is a non-invasive treatment that can provide improvement of erectile dysfunction scores (IIEF). The best way to find out if our ESWT program or another treatment program is right for you starts with a phone call. Schedule an appointment and talk to one of our licensed providers today.
This website is for informational purposes only and is not designed to provide medical advice. All information presented is intended for informational purposes only and not for the purpose of rendering medical advice. Statements made on this website have not been evaluated by the Food and Drug Administration. The information contained herein is not intended to diagnose, treat, cure, or prevent any disease. An individual patient's results to the treatments described in this website may vary. Do not rely on this website to diagnose or treat any medical condition. If you have a medical emergency, call emergency services, your doctor, and/or go to a hospital immediately. BY ACCESSING AND USING THIS WEBSITE, YOU ACKNOWLEDGE THAT YOU HAVE FULLY READ AND AGREE TO ACCEPT EACH OF THE TERMS OF USE SET FORTH HEREIN.